Many factors contribute to skin changes such as aging, genetics, environmental exposure, weight changes, hormones, and even sleep position. While we can't stop the process, products like Botox can lead to a more rested, youthful appearance, with smoother lines and wrinkles. Dermal fillers can help restore lost volume, as well as smooth fine lines and wrinkles.Explore your options with Sarah by

scheduling a facial aesthetics consultation today!
*Note:  For best results and patient safety, we would like our clients to cleanse their face before their scheduled dermal filler appointment.
Our most popular method of treating fine lines and wrinkles is with BOTOX® Cosmetic. BOTOX is the first and only treatment FDA-approved to temporarily make moderate to severe frown lines, crow's feet and forehead lines look better in adults, so you look like you, with less noticeable facial lines. We also offer Dysport for clients with different treatment needs and preferences. Dysport is a natural-looking, fast-acting, long-lasting prescription injection proven to help smooth moderate to severe frown lines between the eyebrows—without changing the look or movement of the rest of your face.
RESTYLANE® is another great family of fillers that helps to restore a more youthful appearance. The results from a treatment will last between six and nine months. When combined with other procedures such as Botox®, patients can see optimal improvement with Restylane®. Not only is Restylane® great for facial volume loss it is also a great option for lip enhancement. This injectable will instantly:
Smooth Deep Facial Lines
Restore Facial Volume
Smooth Acne Scarring
Plump Lips
Correct 'Hollow' Areas Under Eyes commonly called the Tear Trough
Little downtime is necessary after Restylane® injections; There are several formulas of Restylane® available. Each one is unique in its viscosity (thickness and consistency), therefore perfect to meet a variety of different aesthetic needs. Restylane®, Restylane® Silk, Restylane® Lyft, Restylane® Refyne, and Restylane® Defyne are available at Anderson Aesthetics and Wellness.
KYBELLA® is the only FDA-approved injectable treatment that permanently destroys fat cells under the chin for an improved profile. Kybella® is administered as a series of injections and produces gradual results. 1-2 treatments are usually needed for optimal results. The sculpted chin can then be enjoyed for years to come without any further maintenance treatments. Kybella® can also be used to dissolve fat in the bra area and other small body areas.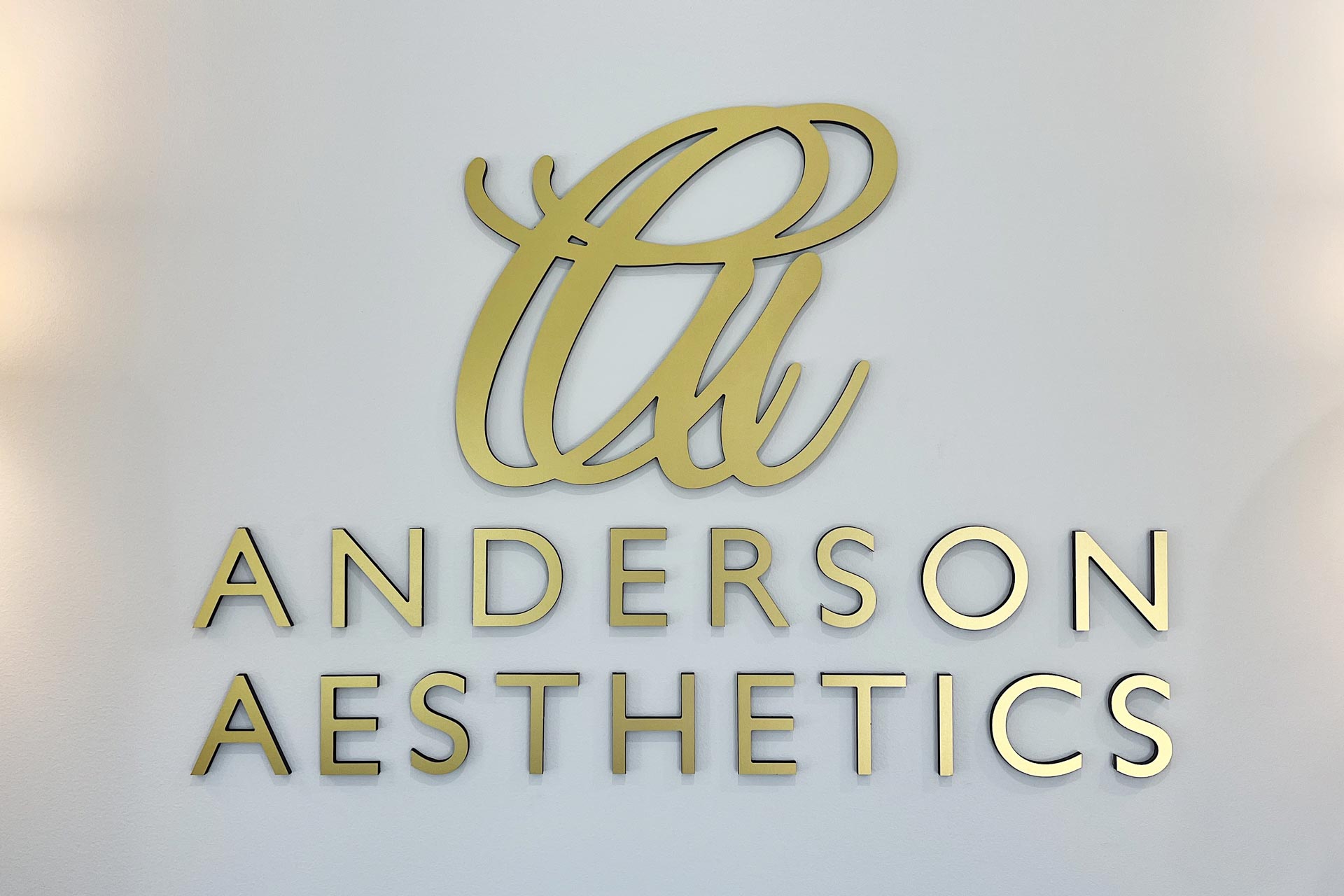 FRANKLIN
256 Seaboard Ln
Suite E-101
Franklin, TN 37067
tel: 615.224.3910
Hours: Mon, Tues, Thurs: 10am - 5pm
Friday 10am - 4pm
MURFREESBORO
760 North Thompson Lane
Suite 4
Murfreesboro, TN 37129
tel: 615.224.3910
Hours: Tues: 9am - 5pm; Thurs: 10am-5pm